Microsoft Partner Practice Accelerator Initiative
Microsoft Office 365
Skype for Business
Together, we provide your customers with an end-to-end, turnkey Microsoft UC solution.
Devices
We are your partner in the UC Ecosystem
We make it easy for Microsoft Partners and System Integrators to offer the range of Skype for Business and Office 365-compatible devices to their customers. In our exclusive partner program, we do the heavy lifting on the transaction, recommendations and sale, letting our Microsoft Partners focus on their core competencies. Join our Device Sales Program today.
In the office.
Plantronics Voyager Focus UC
Polycom VVX 410
On the go.
Plantronics Voyager Legend UC (B235-M)
Jabra SPEAK 510 MS
In open spaces.
Sennheiser Century SC 660 USB ML
Jabra Biz 2400 II USB Microsoft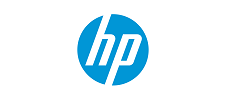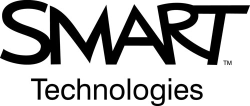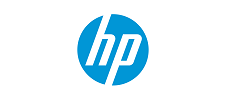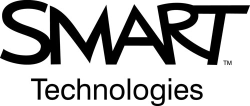 Strategy Team
Understanding the Role Devices and Device Strategy Play in Fueling Adoption
Our Device Strategy Team is recognized around the globe for its deep expertise in Skype for Business devices used at the desk, on the go or in a meeting room. The team works to identify customers' strategic goals and map them to the Skype for Business devices that will best support and enable them. Their involvement hedges the success of Skype for Business deployments and includes initial assessments, device pilots, feedback forms / surveys, device standards reviews, and ongoing device program management.
Ryan Herbst
VP & Chief Device Strategist
Selena Newsom
UC Endpoint Sales Consultant
Highly specialized team with deep expertise in all SfB products for use at the desk, on the go or in the meeting room.
Responsible for developing the device/meeting room strategy and co-selling with partner in account.
Manages use case profiling, device pilot/POC, manufacturer/demo device coordination, deployment, training, day 2 support and device fulfillment.
Provides both up front purchase and Device as a Service (DaaS) options.
Your Web Store
Give Users Choices
Skype for Business has an entire ecosystem of exciting and powerful devices that bring it to life. One size does not fit all, and our device selection technology guides users to the approved device that will give them the best experience. We provide a co-branded web store for your practice, and individualized portals for your customers who wish to manage their own device selection and integrate with industry leading eProcurement platforms.
Customizable Home Screen
In-depth Administration
Intuitive Device Selection Tool
Detailed Product Information
Product Comparison Grids
Find Compatible Parts
Co-branded for partners - Your logo prominently displayed
Customizable Home Screen
Intuitive Device Selection Tool
Compatibility and Accessory Controls
Punchout Shopping and Invoicing with Oracle / SAP / PeopleSoft & Ariba
Managed by Unified Communications
Co-branded e-commerce enabled web store with managed database of SfB Cloud certified devices.
Drag and drop interface to enable/disable products.
Exclusive device selection technology "interviews" users and recommends the device that will provide the best experience.
Sub-stores available for large end customers who wish to manage their own standards.
UC.com manages transaction, fulfillment and support.
Partner Value
Strategy team's expertise and selection technology value creates faster sales cycle, higher deal closure rates and reduced likelihood that customer purchases devices elsewhere.
Partner can focus on core business versus fast moving, commoditized hardware and meeting room space.
Partner builds recurring referral revenue stream.
Get Started Today
Free customized Web Store for the first 50 partners
Free 30-minute training session with one of our Device Strategy Consultants
An introduction to the SfB hardware ecosystem including device manufacturers and certified devices
A demonstration of the partner webstore and included device selection functionality
The role and impact of a device strategist
When and how to engage with UnifiedCommunications.com to insure program success